American Pest Earns "People Love Us On Yelp" Award Once Again
07/31/2018
News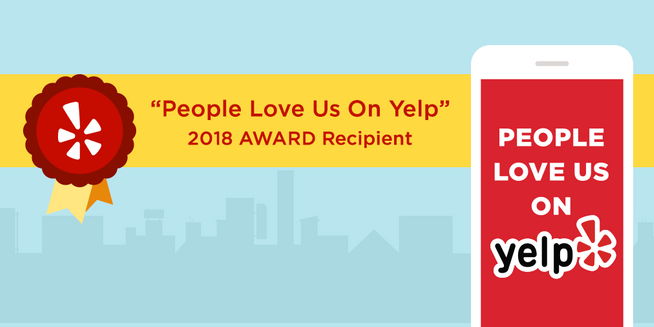 We are excited to announce that American Pest has won the "People Love Us On Yelp" award for two years in a row. This award only represents a fraction of businesses, each who have received numerous trusted reviews that averaged a high satisfaction ranking among Yelp users. American Pest is honored to receive this prestigious award along with the 2017 Angie's List Super Service Award for the 8th consecutive year.
As a longstanding pest control business in the Washington DC area, Customer feedback is extremely important. All customer feedback is used to improve the quality of its services along with the professionalism of the company employees.
What are some of the things our customers love about us?
The "thorough, meticulous, professional, and understanding" pest professionals
"Prices are affordable. Technicians are also knowledgeable and will go above and beyond to help out. I'm a customer for life!"
"Have had the annual contract for 2 yrs now and very happy with their service. Any Pest ant time. They even sweep every window for cobwebs outside."
Over the years, American Pest has launched a variety of programs in an effort of gaining customer insight into the consistency of services, professionalism, and communication between customers and the pest professionals. The most recent program has allowed American Pest to gather thousands of reviews from customers and their team has reviewed every single one.
With another Award "People Love Us On Yelp" award, American Pest continues to gather feedback from customers and each one as a tool for improvement.
American Pest's business profile features ratings that are updated regularly on Yelp as new customer reviews are submitted. Businesses are rated on a 1-5 star scale and are then given the opportunity to leave comments about their experience.