American Pest Entomologist Gains Medical and Veterinary Entomology Certification
07/26/2018
News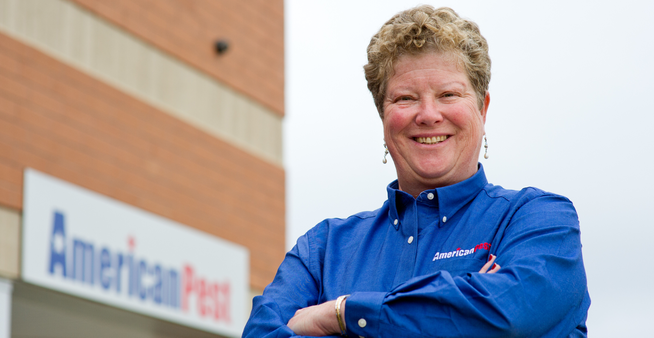 This past week American Pest's very own Dr. Kathy Heinsohn completed training to be certified as Board Certified Entomologist specializing in medical and veterinary entomology. Dr. Kathy—along with the 29 other certificants—completed a year of study and training before passing their certification exams.
These professionals are now certified to assist the Centers for Disease Control and Prevention's (CDC) in the case of an arthropod vector-borne disease outbreak. Serving as members of the CDC's Emergency Response Team, they are strengthening the rapid-response groups with their expertise and will be essential in disease management.
The CDC created the Emergency Response Team after the Ebola breakout in 2014 and the Zika Virus in 2016. It was then clear that having entomology expertise on their team to assist with responding to arthropod vector-borne disease outbreaks was important.
Dr. Kathy has been with American Pest for nearly 9 Years and is a valued member of the team with her 27 years of pest control experience. She is a Purdue Urban Pest Management Entomology Ph.D. graduate and has been a Board Certified Entomologist (BCE) since 1998 and is excited about adding this second specialty to her certifications. Dr. Kathy is a huge asset to the CDC and American Pest as well as the pollinator population. She has been a beekeeper at home for over 10 years and works hard to keep her 175K bees safe! Congratulations Dr. Kathy Heinsohn!