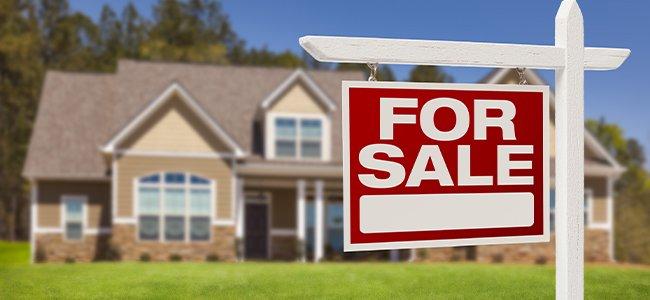 In our Maryland service area, subterranean termites are a serious, and nearly invisible, threat to man-made structures. These insects live in the ground and come up from the ground to feed on the wood in Maryland homes and businesses. A property owner can have millions of termites feeding on their property and not know it. This presents a challenge for real estate agents, sellers, buyers, banks, and lending institutions. Do you need a real estate inspection in Maryland? Yes, you should definitely invest in a real estate inspection. But there is more to this question. Let's have a look at what a real estate inspection is and who should be concerned about getting one.
What is a real estate inspection?
This inspection, which is also referred to as a wood-damaging insect (WDI) inspection, helps with the detection of termites and many other destructive pests such as carpenter ants, European wood wasps, carpenter bees, wood-boring beetles, and more. It has two main parts.
An inspection is performed to visually detect warning signs of wood-damaging insect activity and to evaluate conditions that are conducive to activity.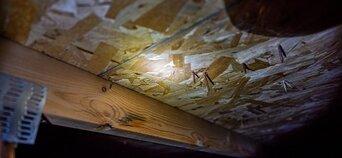 A report is provided that contains the findings of the inspection and outlines any other pertinent information, such as whether or not there were obstructions that prevented a complete visual inspection.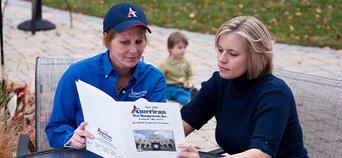 What isn't a real estate inspection?
This inspection is not a guarantee that there are no wood-damaging insects present in a structure. It is also not a gauge for how much damage has been done to a property if warning signs are detected. It is a first-stage evaluation performed by a licensed and certified pest control professional. The findings of this inspection are passed on to a qualified structural professional (referred to as a contractor) for the assessment of damage and repairs. If no warning signs are found, the WDI report acts as assurance that the property is sound and potentially free of infestation.
Do you have to have a real estate inspection?
The state of Maryland does not require a WDI inspection, but they do require that certain minimum standards are met if a WDI inspection is performed. Whether or not you will be required to have a WDI inspection is dependent on the bank or lending institution.
How does a real estate inspection help a buyer?
Even if you are not required by a bank or lending institution to invest in a real estate inspection, it is a good idea to get one. A detailed inspection by an experienced and educated pest professional can alert you to a serious problem and prevent you from purchasing a money pit. As a buyer, it is unwise to purchase any property in Maryland without checking the box on this important step. Subterranean termites cost U.S. property owners billions of dollars annually.
How does a real estate inspection help a seller?
If you're looking to sell your home, you can get things moving by investing in a WDI inspection. A buyer, and their bank or lending institution, will be more excited about doing a walkthrough if this step has already been done. There is also another important benefit to being proactive about detecting wood-damaging insects. If you find a problem, you can have it addressed before you put your home on the market. This allows you to take the cost of the inspection and repairs and add them to your asking price.
Do you need a real estate inspection for your Maryland property?
Only you can really answer this question. If you are not required to invest in a real estate inspection, you must weigh the potential costs. If you choose to invest in a real estate inspection, American Pest provides inspections that meet Maryland standards. Our team can set this up for you and make sure everything is set for your home sale or purchase.
When should you get a real estate inspection?
A WDI report should be generated at least 90 days from the sale of your property. If not, it may not be valid. For this reason, we may inform you that you are requesting the report too early. This is to prevent you from spending money for more than one report.
Do you have questions?
If you live in Maryland, check out our where we service page to find out if we are in your area. If we haven't answered your questions regarding the use and requirements for a real estate inspection, reach out to us. We'd be happy to answer your questions. We would also love the opportunity to guide you in getting a real estate inspection scheduled for the property you own, or that beautiful piece of real estate you intend to own. Subterranean termites are sneaky and destructive insects, and they're not the only pests that can damage Maryland properties. Let our team help you protect your sale or purchase. Connect with us today.