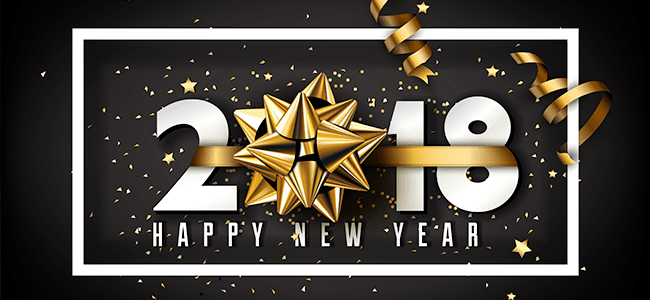 The New Year is a great time to wipe the slate clean and get a fresh start in life. There is just something incredibly exciting about the idea of a new beginning, so use this time to set some new goals for yourself, and ride that momentum of excitement to achieve them! The New Year can also be your chance at a pest-free home, a welcoming thought if you're among the many people who experienced pest problems at home over the last year. If 2017 was the year your home was overrun with spiders, mice in the attic, or mosquitoes ruining your outdoor enjoyment, then it's time to put whatever pest issues you faced in the past and move toward a pest-free New Year. You can take action now to make 2018 a pest-free year, and it's so much easier than you would expect.
Why you shouldn't wait:
Most people don't think about pests until they're experiencing an infestation in their home. It's just not our top priority to think about ways to prevent ants, termites, spiders, mice, rats, wildlife, or other pests from getting into our homes. When it happens, we will wish we had made it a priority - but it's just not the way most of us work! The trouble with waiting until you've got a pest infestation before you take action is that the pests are already in your home and being a nuisance or spreading germs. Termites, Rodents, and other pests have been known to cause costly damage to homes all across the D.C. Maryland, and Virgina area! That is why it's usually more expensive to get rid of them after they've made your home their own than it is to prevent them in the first place.
Benefits of year-round pest prevention:
A year-round pest control plan offers many benefits to homeowners. First, you will eliminate any pest infestation you may currently have in your home, giving you the pest-free home you deserve. Second, you won't have to worry about the next pest infestation that will hit your home because our pest control technicians will visit your home six times per year on a schedule to prevent and eliminate the most common pest infestations that occur during every season. Year-round pest control plans protect you against more than 30 household pests, and you can choose to add either termite monitoring (so you are alerted to a potential termite problem) or termite elimination services to your pest control plan. Year-round pest control gives you peace of mind and helps you reach that pest-free home goal for 2018. Give us a call to learn more about our year-round pest control plans and start your year off on the right foot.