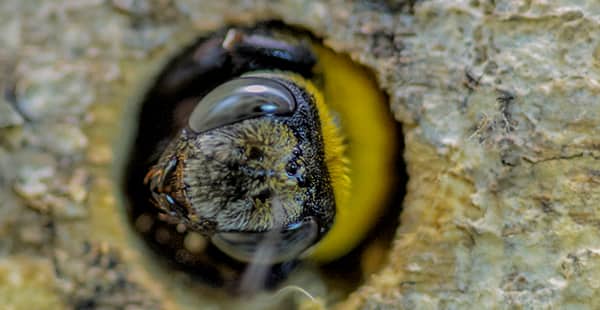 We're not talking about the guests that you've invited into your home this season—we're talking about the four, six, and eight-legged vermin that can make a home of yours before you can say "what the bug!" Mice, bees, various beetles, and moths—all creatures that we consider pests if found harboring inside our homes. As the cool air begins to seep into our houses, so do all things that flutter, creep or hop. Get a jump on fall pest-proofing to help keep nature where it belongs—on the outside.
Seal any cracks or holes with a high-quality, weather-resistant caulk or copper wire mesh. This is important year-round, but especially in early fall when air temperatures begin to drop and pests like mice, crickets and spiders start to make their way indoors to avoid the loathed wintry weather.

Keep lawns and gutters around homes free of large piles of leaves or shrubbery. Insects and other small creatures will harbor and reproduce here before seeking warmth and shelter inside your home.

Make certain that basements, crawl spaces, and areas prone to accumulating moisture are kept dry and well ventilated. Moist air, especially 50% or above, can breed mold and provide a suitable habitat for cave crickets. Dehumidifiers are a great tool for keeping moist air under control and help to reduce air contaminants known to exacerbate asthma and allergies.

Keep your garbage cans and recycling bins a good distance from your home. Food sources are much scarcer during fall and winter months and soiled waste/recycling containers can attract pests from all over the neighborhood.

If you do notice a problem in one area or another, don't let it linger, your uninvited house guests are likely to not leave on their own and may even invite their friends.
And lastly, pest prevention works best when maintained year-round. Every season brings its share of pests and environmental concerns to your door. If you have any questions about what your home needs, our pest professionals are here for you year-round! Simply contact us and we'll send our very best to the rescue!