German Cockroaches Have No Place in DC Restaurants
04/27/2018
Cockroaches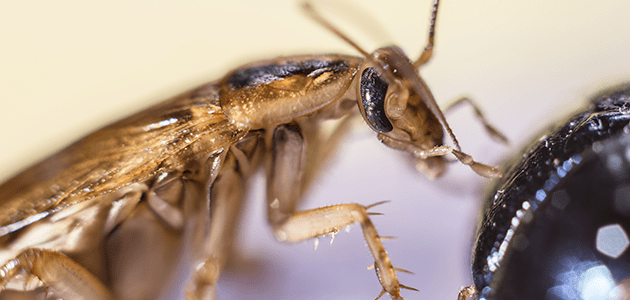 One of the things DC residents and visitors are always going to want is good food. When it comes to restaurants, the ones people cherish the most are the ones that take pride in cleanliness, good food, welcoming atmosphere, and a friendly staff. Sometimes a restaurant can be missing one or more of these elements and still be successful. Take for instance a restaurant that has the world's greatest manicotti, but you find the wait staff is a little less than engaging, you can usually look past their personality when the superb manicotti is served. There are going to be those restaurants that you may find appealing in some ways, but not so much in others, and the things that you don't like you can usually overlook. However, there are some things that cannot be overlooked when dining such as unsanitary conditions.
Cockroaches And Unsanitary Conditions In Restaurants
If an establishment had previously been shut down by the health inspectors, you would probably think twice before going in and sitting down for a meal. You would probably never sit down in a restaurant that was filthy no matter how good you heard the food was. And let's face it, if a restaurant has been previously shut down by the health inspectors, it's not going to be on the top of your list of restaurants to visit anytime soon. Even if you're happily dining at a restaurant that has great food, a wonderful atmosphere, beautiful decor, and a staff that is out of this world it won't matter if a German cockroach scurries across the floor or table. Nobody wants to dine in a facility with these disease-carrying pests.
German Cockroach Facts
German cockroaches are extremely unsanitary pests that enter restaurants through tiny cracks and crevices, under doors, or by hitching a ride on items brought inside like deliveries, packages, groceries, appliances, boxes, and more. They congregate in large numbers and prefer moist warm places, especially kitchens. They carry a variety of viruses, bacteria, and even parasites on their bodies. They can excrete dangerous viruses and bacteria in their feces and can cause serious health concerns like salmonella, dysentery, diarrhea, and many other serious health problems. No matter what causes roaches to infest a restaurant, they are unacceptable and it is important to get rid of cockroaches quickly. Just one small cockroach, can be a sign of an infestation that you need to contact a professional for.
Get Rid Of Cockroaches
This is why commercial pest control is a must-have for any successful restaurant. If you own or operate a restaurant in the Maryland, Washington D.C., or Northern Virginia area, you can count on American Pest for top-rated pest control services. We can protect the reputation of your restaurant with services that are sure to keep these dangerous pests out of your facility. Keeping these pests from entering your restaurant will keep profits up and patrons returning time after time. You have worked hard to build the best restaurant around, now protect that status with commercial pest control solutions from the name you know you can trust, call American Pest today!