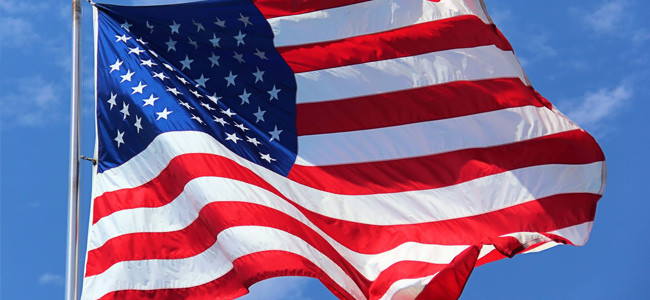 Are you wondering if American Pest is right for your business or home? You can tell a lot about someone by who they hang around with, and American Pest has been keeping some great company. We've provided pest control for some of our nation's highest profile facilities, like the U.S. Embassy, the National Institutes of Health, the U.S. Chamber of Commerce and the U.S. Federal Trade Commission. We're also helping to protect the Library of Congress and our Capitol buildings.
Why is this important?
Our government doesn't trust just anyone. No. We're not talking about an evil suspicion of every other country in the world--the movie makers in Hollywood have enough to say about that. (They'd have you believe that our government doesn't even trust its own grandmother.)
We're also not talking about the trust between political parties. Television media would have you believe that Democrats and Republicans spend their days wringing their hands in fearful mistrust of everyone who isn't in their party, when the truth is, the most amazing exchange of ideas and ideologies happens in our capitol every day. It takes a tremendous amount of trust and good faith to hold things together. At the end of the day, we're all Americans, and we're all part of this experiment called the 'Melting Pot', where people of all nationalities and ideologies come together to live in peace. It is hard work getting so many people to be on the same team.
So, what do we mean when we say our government doesn't trust just anyone? The U.S. government is a giant organization, filled with a lot of people, doing a lot of stuff. That means a lot of things can go wrong. As I'm sure you can imagine, no government agency likes to have things go wrong. They get enough heat every day for just doing their jobs. That is why they require a high standard of excellence from companies that take on government contracts.
Here are the ways American Pest Control strives for excellence:
We use modern Integrated Pest Management, a smart and more effective way to control pests.
Our staff includes four board-certified entomologists who shape and administer pest solutions.
We have eleven associate-certified entomologists, which means you'll always have expert pest control.
We have over 30 state-certified technicians. At American Pest, we believe in ongoing education and certification of all staff members to ensure consistent and effective pest management.
We are QualityPro and QualityPro Green certified and accredited by the National Pest Management Association. This is the industry's highest mark of excellence.
If you need pest control for your business, go with the company the U.S. government trusts to protect our nation's capital. American Pest is more than a name, it is who we are--and we're proud of it.