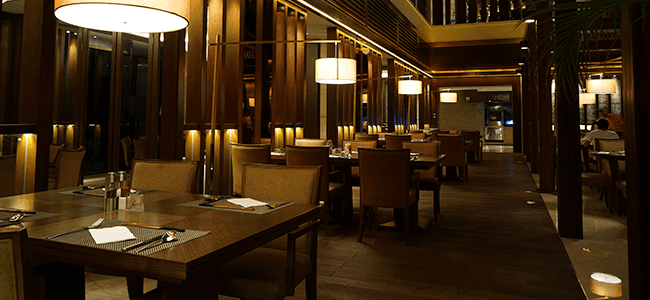 Owning a business is not for the faint of heart. You need to always be on your toes and looking out for ways to stay ahead of the competition, all while taking into consideration your business' bottom line. Some common ways that business owners help to make their business stand-out include:
Making sure to hire friendly, competent employees

Offering customers incentives

Staying open longer or opening up earlier than the competition

Exceptional advertising

Maintaining competitive pricing
However, one of the best ways that you can keep a good reputation, maintain your competitive edge and keep your valued customers coming back year after year is to put into place a professional commercial pest control program. We can all agree that customers are always going to choose the business that is free of flying, crawling or furry pests, and your employees will always appreciate working in a pest free environment!
Protect Your Business From Pests
To protect your business from being damaged by invading pests, the experts at American Pest provide the preemptive services needed to stop pests from being able to enter your business through our highly effective ProCare program. The ProCare program includes a professional survey of your property, the targeted treatment of pests through Integrated Pest Management protocols, analysis of our treatment outcome, and a detailed report of our findings.
How American Pest Can Protect Your Business
At American Pest we rise above our competition by always listening to our customers, using their feedback to constantly improve all of our commercial pest control services, and ensuring that we are always providing our customers with what they want and need. Other benefits of implementing our reliable commercial pest control services include: access to emergency pest control services, a customer care center that is available 24 hours and is staffed locally, and, of course, the promise that if a covered pest problem comes up between service visits, we will take care of the problem at no additional cost to you - helping you to maintain your business's bottom line!
Our comprehensive pest control programs resolve pest issues found in all types of commercial facilities. While we all know how important effective pest control is inside of restaurants and other food-related businesses, pest control is also important in other types of businesses including the hospitality industry, retail industry, and in office spaces. Nobody will want to stay in a hotel that has a reputation for bed bugs, nobody wants to shop in a store that has mice living in the back room, and nobody wants to visit an office space that has ants crawling down the hallways. The truth of the matter when it comes to businesses and pests is that no matter if you are providing steak, an overnight stay, or paperwork, customers do not want to visit or spend their hard earned money in a place that has a reputation for pest problems.
Don't allow the reputation of your business to be damaged because of a pest issue, be proactive and implement a commercial pest control program today. With our unmatched quality, dedication, and attention to detail, choosing American Pest for your pest control needs is the best choice that you can make to help maintain your business' competitive edge and rise above your competition.
Learn More about Commercial Pest Control