How The Spring Weather Impacts Mosquito Populations
05/24/2018
Mosquitoes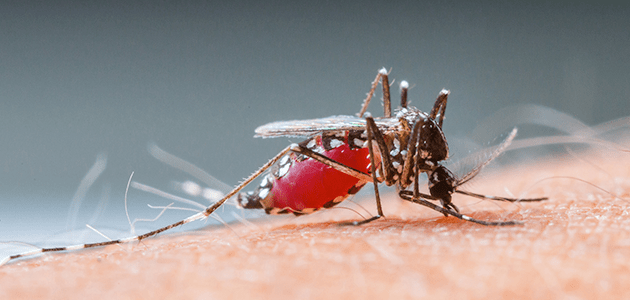 There are some things you can set your watch to. They happen every year. Mosquitoes are pretty close to being one of them. But do you know what it is about spring that makes it the perfect time of year for mosquitoes? If not, you should. Understanding why mosquitoes love spring can help you protect your family from mosquito-borne illnesses. Here's what you need to know.
Mosquitoes are moisture pests. Not only do they need moisture to survive, they search for areas that are moist to lay their eggs. By addressing moisture areas, you can reduce mosquito populations on your property significantly.
Breeding
Mosquitoes breed in still water. In an urban or peri-urban location, they will often use still water sources that we provide for them such as a trash can lid that has collected rainwater, a pool of water backed up in a gutter line, a puddle under a leaky water spigot, rainwater collected on a tarp, and similar conditions. Removing these sources of still, stagnant water makes it more difficult for mosquitoes to breed which directly hinders mosquito production.
Hiding
Mosquitoes dry out when they are in the sun too long. For this reason, they will hide in shaded areas in the middle of the day. When they do, it is the perfect time to treat them with a knockdown agent.
How To Stop Mosquitoes
The most effective way to stop mosquitoes is to invest in mosquito control service. A pest management professional (PMP) will do the following:
Inspect your property for conditions that allow mosquitoes to breed or hide.

Assist you in removing conditions that inspire water retention.

Apply larvicides to still water sources that cannot be removed.

Perform routine spray treatments during mosquito season (spring to fall). This lays down an active ingredient that targets and eliminates mosquitoes in the places they hide.
At American Pest, we have developed a low-cost mosquito control program that works to take control of mosquitoes in D.C. For as low as $ a month, not only will you have your backyard back, you'll be protecting your family from the dangers of mosquito-borne viruses which are on the rise. We also do one-time treatments 24 to 48 hours before special events. If you have a graduation, wedding, family reunion, anniversary, or some other important outdoor event coming up, reach to us today to schedule service.