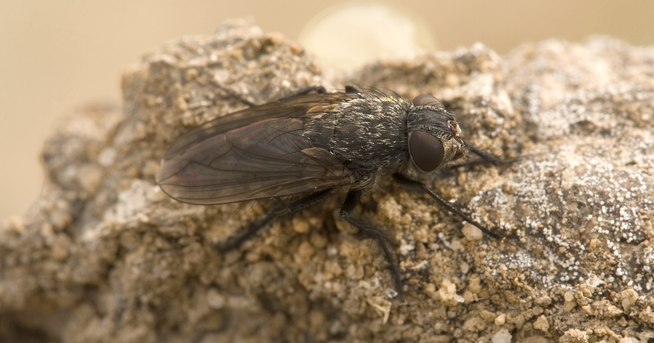 Residents throughout Maryland, DC, and Virginia are getting excited about the warm weather. But so are cluster flies. Throughout the area, cluster flies are beginning to emerge thanks to the recent sunny weather. Leading many to ask themselves what is a cluster fly? How do you get rid of cluster flies? What's the best cluster fly trap? Here at American Pest, we're ready to answer all your fly questions.
What Are Cluster Flies?

Cluster flies range from 3/8th to ½ of an inch in size making them a little larger than the common house fly. These common fall invaders are black with short yellow hairs while their wings overlap while resting. In the fall cluster flies, like many types of flies, enter homes through cracks in the foundation, vents, gaps, and other small openings. Cluster flies are a nuisance pest that survives winter unnoticed by hibernating inside wall voids and attics throughout homes. The difficulty in cluster fly control is that you don't realize that you have a problem until they emerge and become active with the warm sunny weather. In that case, it is likely you have a cluster fly infestation hiding in the walls of your home.
Get Rid Of Cluster Flies
Trying to figure out how to get rid of cluster flies can be confusing and stressful as there are plenty of different ideas out there, but which ones actually work. When it comes to cluster fly control It is extremely important that residents keep trash minimal and manageable. Most flies breed and feed on moist organic material and trash is their buffet.
Here at American Pest, our Board Certified Entomologists have worked alongside our pest professionals to design a cluster fly control solution. When working to control cluster flies we use a combination of sanitation, exclusion, cluster fly traps, and other products. If you're tired of swatting away these pests and are ready to get rid of cluster flies, give American Pest a call!