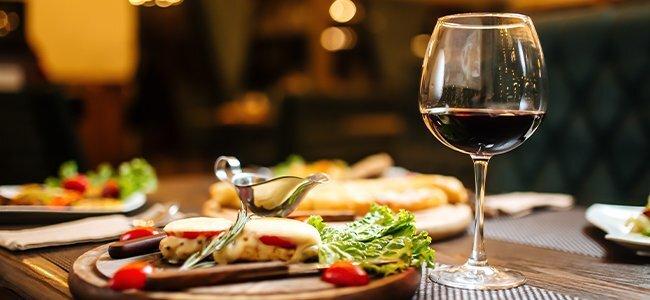 Having pests can spell disaster for your business. While a few bugs here and there might not seem like a big deal, pest infestations can cause operational difficulties, make employees sick, and drive away your valued customers. While you might be able to replace damaged inventory, there's no replacing your good reputation once it's gone. Protecting your Maryland business from pests is essential to your success.
Pests That Infest Maryland Businesses
While your business is prone to many invasive pests, there are some critters that are more likely than others to infest your facility. Food, water, and shelter are all highly motivating for pests and your business can provide it all. Whether you operate a restaurant, healthcare facility, office building, or otherwise, pests can cause serious problems.
Cockroaches are a common problem for restaurants and commercial kitchens where they can spread disease and spoil inventory.

Rodents are often a problem for factories and warehouses where they gnaw through wood and cardboard containers. Not to mention, rodents can contaminate sterile workspaces.

Termites can be a problem for virtually any business and can cause expensive structural damage.

Bed bugs are a regular problem for hospitality businesses like hotels but are also likely to infest office buildings, schools, and apartment buildings.
Pests like these might not impact your operations immediately, but the longer your pest problems go on, the more likely they are to hurt your business.
The Risks Of A Pest Infestation In Your Business
Nowadays, everybody is eager to share something on social media that will get a big reaction. If one of your customers catches a mouse scurrying across the floor, a cluster of bed bug bites on their skin, or even just a trail of ants — you could risk losing your business for good.
At best, having pests can hurt your bottom line. You can lose employees due to sickness or frustration. Inventory can be damaged or contaminated. Structural wood and wiring can be destroyed, leading to dangerous working conditions. Once word spreads that you've got pests, customers will flock to your competitors and you'll lose revenue. You may even face disciplinary action from state or local government as a result of a hazardous infestation and your business could be temporary — or permanently — shut down.
The risks are just not worth it. After all, you've spent all this time, money, and effort to grow your good reputation. Why let a few bugs or rodents ruin all of that?
The American Pest Solution
At American Pest, we're ready to help Maryland business owners like you tackle their pest problems. With our commercial pest control plans, you'll receive the best ongoing protection from common area pests so your business can continue to thrive.
We offer targeted treatments for the most dangerous pests that threaten your operations. Our highly trained technicians use industry-leading Sentricon® treatment to eliminate destructive termites at the source. We use Anticimex® SMART to monitor rodent problems and offer mosquito spraying, bed bug treatment, and a number of other pest services to support your business.
Our LEED pest control services are designed to effectively eliminate pests with minimal pesticides. Our approach minimizes impact on the environment, employees, and customers. Business owners seeking to earn a LEED certification themselves can earn two credits toward the LEED "Existing Building Operations and Maintenance" certification.
We've been serving businesses like yours in the greater Maryland area for over 90 years and we would be proud to partner with you. If pests are a concern for your business, contact us today to learn more about our commercial pest control offerings.