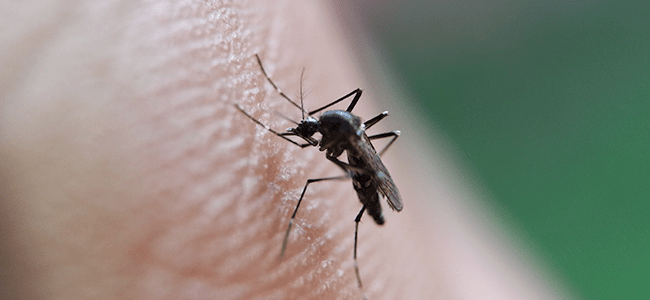 When it comes to keeping mosquitoes out of a yard every homeowner should be aware of a few important pieces of information. For example, how effective mosquito treatment can be. When mosquito abatement is performed by an educated pest control technician, it is extremely effective at reducing mosquitoes. In fact, it is so good, customers come back year after year to continue with their service. But, when mosquito abatement is done wrong, it can have almost no impact on mosquitoes. That's why if you're looking for a $10 low-cost mosquito treatment, you're going to get the quality of a $10 low-cost mosquito treatment. But, if you truly want to significantly reduce the mosquito population in your yard, it is going to cost you a little more in order to get it done right.
Mosquito Treatment Cost
At American Pest, our Washington D.C. mosquito treatment prices fluctuate according to the area of property that must be treated. With our treatments starting at $59 a month, our prices are highly competitive with the other quality pest control companies that offer mosquito services. And, we're so confident that our program works, we offer a mosquito treatment guarantee. What's more, we also get rid of ticks while we're at it. If Lyme and other tick-borne diseases are a concern for you, we can help you reduce the threat.
How the mosquito control program works
The program is simple. We perform a detailed inspection of your property and assess the locations where mosquitoes may hide or breed. These are also the places that ticks can be found, especially deer ticks which are the most significant vector for Lyme disease. Mosquitoes and ticks love areas that are shaded and moist.
Once we have evaluated your property, we will apply a treatment to bushes, shrubs and areas favored by these pests. This treatment works to eliminate mosquitoes and ticks that come to hide or breed. But it doesn't last forever. Our treatments are effective for approximately 30-40 days depending on the weather. So, we have to come back 6 to 7 times during the season to re-treat those areas. This will ensure that your yard is protected during peak mosquito season.
If you have areas in your yard where there is standing water that cannot be removed, we can apply chemical to the water to kill any mosquito eggs that may be present, and keep mosquitoes from using these sites as a breeding location.
Learn more about low cost mosquito treatment
The results of a quality ongoing mosquito elimination plan can be shocking. Find out for yourself. If you live in the Washington D.C. area, contact American Pest today to get a free estimate. We are an industry-leader in pest control. When you have American Pest on your team, you have the best pest control that is available.