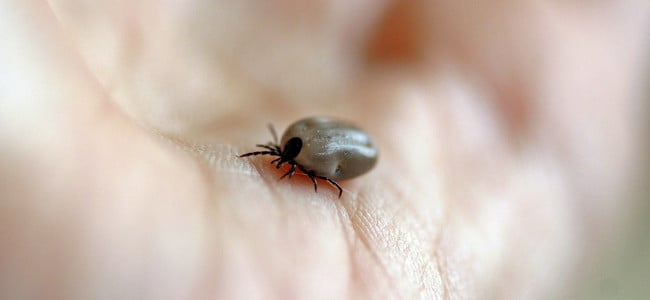 Two New York Ecologists have studied Lyme Disease for more than 20 years and have recently come up with a method to predict how bad a Lyme season will be—a full year in advance. When it comes to Lyme season 2017 the forecast isn't one the Northeast wants to hear.
These ecologists can predict how many Lyme cases there will be a year in advance simply by looking at the number of mice there were the year prior. They have reported that the number of critters in rural and urban areas during summer months directly correlates to the number of reported Lyme cases the following summer.
What is the correlation?
Mice have shown to infect up to 95 percent of the ticks that feed on them with Lyme disease pathogens. These mice are then responsible for infecting most of the ticks carrying Lyme Disease in the Northeast, including Washington D.C., and Virginia. An individual mouse can have anywhere from 50-100 ticks covering its ears and face. That means that 47-95 ticks can be infected by one mouse at one time!
What this means for summer 2017
According to these ecologists, 2016 was considered to have been plagued by mice. As a result, scientists anticipate a Lyme disease plague throughout our region this summer. "In the Northeast, most people catch Lyme from around their homes, people out gardening, playing in their backyard, or mowing the lawn," warns The Centers for Disease Control and Prevention in Washington, D.C. Entomologists at American Pest couldn't agree more that these are all important considerations home and property owners should face head-on, as we move into tick season.
These CDC statistics for 2015 are expected to increase in the area for summer 2017.
Lyme disease prevention
To prevent you and your loved ones from getting Lyme disease this summer, it is important that you add a tick check to your daily routine. This is especially important for those living near wooded areas or large fields. Check your body for tiny ticks — paying special attention to where they like to hide —while in the shower. If you do find a tick, remove it as quickly as possible. The longer an infected tick is on your skin the higher the chance you will become infected. You then need to keep an eye out for Lyme symptoms which can be found here. The earlier you get treated, the better your chances for a full recovery.
For more information on this study visit http://ow.ly/UOEb30anwb6

Learn More About Our Mosquito And Tick Control Program!