Our Unique Approach To Ant Control
03/27/2018
Ants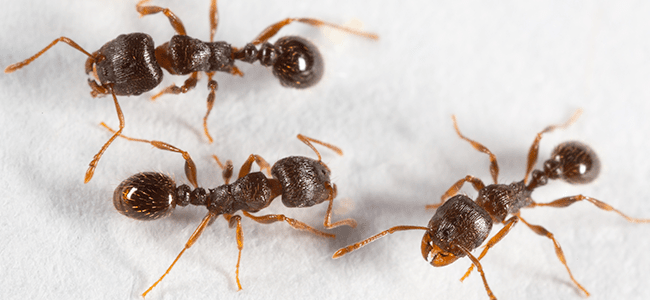 If you are seeing ants inside your D.C. area home, be assured that they are not alone. This is a problem that has plagued area residents since a time before there was even such a thing as Washington D.C.--but don't worry, there are solutions. The pest control professionals here at American Pest are trained and equipped to take care of any ant problem you may be experiencing. American Pest is your one stop shop to getting rid of ants.
Whether you have small ants or large ants out on your lawn, inside your bathroom, or crawling all over your kitchen counters, our experts can help. The key to eliminating ants is locating and eliminating any and all nests. In many cases, there will be several ant nests located in various spots on a single property. But they can build nests inside walls, underneath patios, or in other spots as well, making ants a difficult year-round problem for area homeowners.
Our Ant Control Solution
At American Pest, we employ a holistic approach to home ant control. Every house is unique, just as every pest problem is unique. When you partner with American Pest, one of our friendly, specifically trained ant control professionals will come to your home with all of the knowledge and supplies necessary to get the job done, and get the job done right. Trained in the biology of ants, your technician will discuss your ant problem, perform a thorough inspection, and begin treatments right away.
Our technicians will:
Locate all nests both indoors and outdoors and begin the process of eliminating them.

Inspecting and treating the exterior of your structure, along the foundation, and other areas that are appealing to ants.

Treating ant trails and hills outside, routinely, to prevent recurring infestations.
Our treatment solutions:
Our treatment solutions are dependent on the home and the ant infestation itself. However, your technician will choose from the following solutions to ensure optimal success and may include multiple treatment types.
Exterior spray for ants
Exterior ant baits
Interior ant baits
Types Of Ants In The DC Area
Although there are numerous types of ants in the D.C. area, the three that plague homes the most tend to be odorous house ants, pavement ants, and carpenter ants. All come with their own set of problems. When ants come in, they are looking for three things: food, water, and shelter. Often they will establish nests that are difficult to access. In these cases, your pest technician may recommend a complex solution consistent with using specialized ant baits on the inside of the home in conjunction with treatments on the outside. This has led to a high success rate in eliminating all of the ants within homes and businesses.
If you are looking for help in getting rid of ants in your D.C. area home or business, reach out to American Pest today. We are happy to apply our expertise to your ant problem, so you can rest easy.