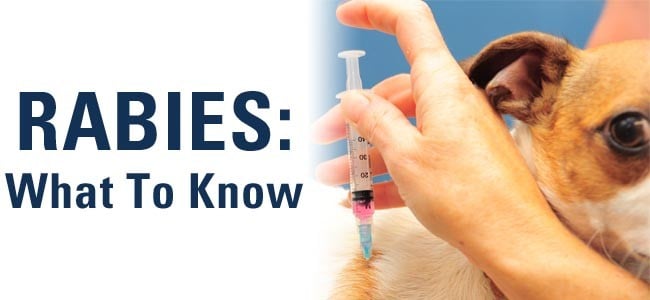 According to the World Health Organization (WHO), 60,000 people die from rabies each year. Unfortunately, many more must have post-exposure treatment after being in contact with infected animals. While it may seem unlikely, rodents in your area could be infected with rabies and you wouldn't even know it. That's why it is so important for pets to stay up to date on their rabies vaccine and for humans to be aware of the symptoms.
Rabies in Animals
If you spot any of the following symptoms in animals, whether it's a pet or raccoon that has been raiding your trash, it's important to contact authorities. It's also important to avoid contact with these animals as they can be dangerous and avoiding it will give authorities a better chance of capturing and testing the animal. These symptoms don't all have to be present and could potentially not show up at all. So, it's best to avoid wild animals and pets that are acting unusual.
Fever
Seizures
Paralysis
Unusual shyness or aggression
Constant irritability/changes in attitude and behavior
Excessive Salivation
Rabies in Humans
If you or someone you know has been bitten by an animal recently, it is important to pay close attention. If bitten by someone's pet, ask the owner if they are up to date on their vaccines. If you or someone you know exhibits these symptoms following being bitten, it's important to see a doctor quickly.
Fever
Pain
Tingling
Pricking or Burning Sensation at wound site
These are not the only signs of rabies; however, they are commonly associated with the two forms.
If you spot an animal acting unusual. It's best to contact the local authorities and avoid it as much as possible.