Travelers Guide To Bed Bug Protection
01/10/2017
Bed bugs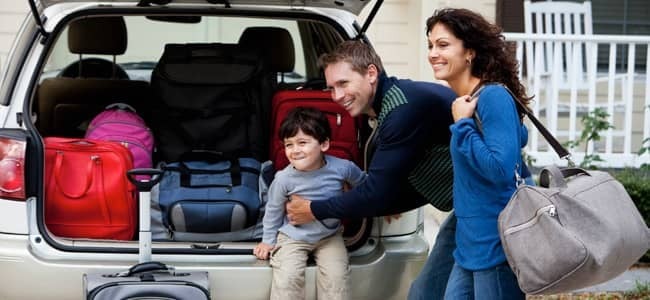 Bed bugs are a frustrating and traumatizing pest that lives almost exclusively with humans. What does that mean? It means this bug isn't going to crawl into your home on its own. This is a pest you, or someone else, is going to carry in. That is why it is important to know how to protect yourself when you travel. Here is a quick checklist of prevention tips to keep bed bugs from hitching a ride.
What You'll Need
Flashlight

Hard luggage, if possible

Plastic bags (optional)
Before Leaving
Make sure to check bedbugregistry.com before you leave on vacation to see if the place you'll be staying has had a bed bug report posted. Any review site will do, but a site like this is more focused on this particular problem.
First Stage Preparation
It is always a good idea to bring your belongings in hard plastic luggage which is much more resistant to bed bug entry. If you don't have luggage like this, consider bringing some plastic bags to store your bags in while you travel.
Rental Car
If you're going to be using a rental car, be aware that folks who rented that car before you could have had bed bugs on them. Inspect the back seat carpeting with your flashlight, and check in the trunk, especially around the spare tire.
Before You Stay The Night
When you get to where you're staying, if it's convenient to leave your luggage, and other bags or bedding, in the car, consider doing so. If not, consider putting these items on the hard floor in the bathroom while you do a quick inspection of your room.
Inspect For Bed Bugs
Use your flashlight and eyeballs to check your room for bed bugs, black droppings, black streaks, blood stains, and shed insect casings. Check the following locations:
Sheets

Pillowcases

Mattress seams

Stitching on upholstered furniture

Seams on curtains

Electronics, especially near the bed

Baseboards and outlet covers
While You Stay
Whether you're going to be staying several nights, or just one night, there are a few preventative measures you can take to stay protected.
Always keep luggage elevated

Don't leave clothing lying on the floor

Keep an eye out for bites on guests that look like they are in a line or cluster
When You Get Home
Make sure to do a complete check of your luggage outside of your home. Look closely in creases, crevices, pockets, and pleats. Check for bed bugs and their tiny white eggs.
If You Find A Bed Bug Infestation In Your Home
Bed bugs are extremely hard to get rid of. Call a professional pest control company, like American Pest, that is QualityPro certified and uses K-9 detection as part of its treatment protocol. When it comes to exterminating bed bugs, it is vital to get a company you can trust.