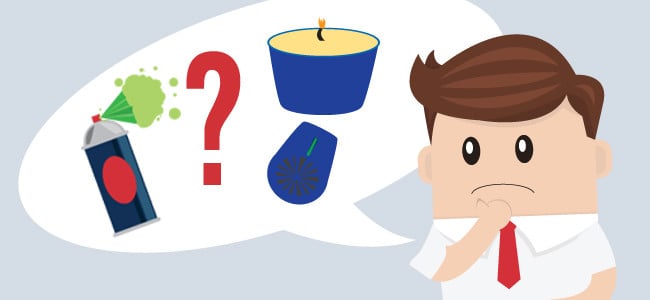 Mosquito season is here, and they aren't holding back on biting. With the threat of numerous mosquito-borne viruses, it is important to wear mosquito repellent when spending time outdoors. Especially during their peak activity at dusk and dawn. But with all of the variety of mosquito repellents to choose from in stores, what is best?
Many clients have asked us what insect repellent is the best to choose from and we recommend using a spray that contains at least:
At least 20% DEET
20% Picaridin
30% Lemon Eucalyptus
20% IR3535
Make sure it has been CDC Approved
Wearable mosquito repellent devices
This still holds true. However, a new study was done to test the effectiveness of some of the common insect repellents used including bracelets, clips, and citronella candles. This was tested as the popularity of such products has continued to increase. Surprisingly to many, only 1 wearable device proved to be effective. OFF! Clip-on was the only effective wearable device and has shown to reduce the number of bites by 70%.
Citronella Candles
These candles make sitting outdoors a little more pleasant and may ease your mind a little. However, they have shown to not be effective at repelling mosquitoes. In fact, this specific study showed that it may attract mosquitoes rather than repel them! While the candles and wearable devices do have the same ingredients, the concentrations are so low that they become ineffective.
What is the best way to prevent mosquitoes?
It should now be clear to you that not all insect repellent works the same. In fact, some don't seem to work at all. So it's important to do your research and ensure to purchase one that contains all of the necessary ingredients as mentioned above. It is also important that you wear the product correctly. You can use this guide and the product directions to ensure you are using it correctly.
If you feel that you can't enjoy time outdoors without swatting away mosquitoes and other pests, contact American Pest. Our Mosquito and Tick Control Program is effective at preventing these pests and can take some stress off of you. You can enjoy your yard this summer without all the mosquitoes, ticks, and other pests.