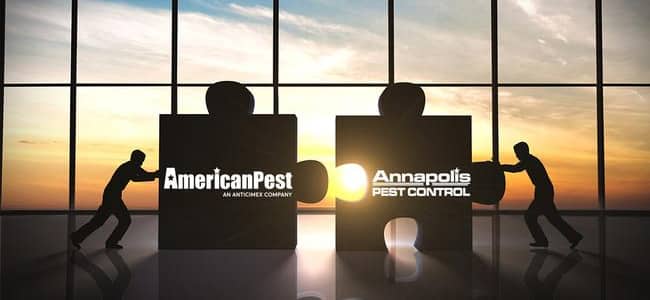 Fulton, MD, July 22, 2019—American Pest, a modern pest control company servicing the D.C., Maryland, and Virginia, acquires Annapolis Pest Control in its 10th acquisition.
Annapolis Pest Control is headquartered in Anne Arundel County Maryland and has protected the area from pests for over 30 years. Jack and Jan Schroeder have gathered an experienced team of pest professionals that service both residential homes and commercial properties throughout the area.
"Annapolis Pest Control has a reputation for providing honest and professional advice to their customers," says David Billingsly, President of American Pest. "This acquisition will allow us to increase density in the area and offer more scheduling opportunities for our nearby clients."
The acquisition of Annapolis Pest Control brings 7 new pest professionals the American Pests team in Maryland.