Average Cost Of Termite Treatment
08/28/2017
Termites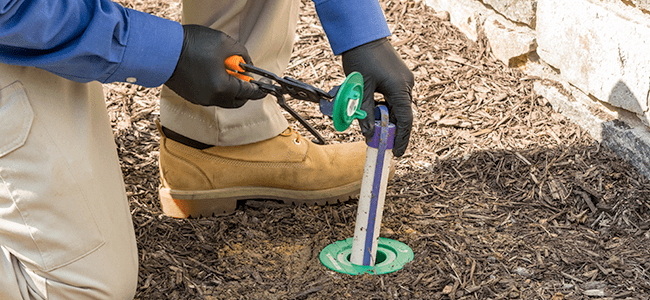 Okay, you have a termite problem in your house. Now what? This is the time when you start searching the web for answers to all of your questions. If you are like most people, one of the most burning questions on your list is probably regarding how much it's going to cost to treat for termites. We may not be able to tell you how to get the most bang for your buck, but we can give you a little more information to help you make the best decision.
Factors Affecting Termite Treatment
There are different kinds of termite infestations and no two properties are exactly the same. You could have a mid-sized home with a small termite infestation, several different structures that have been infested, or an infestation that is isolated to one area. The list goes on and on. The cost of a termite treatment varies depending on these and many other factors, so an inspection by a pest control professional would be necessary in order for a company to put an accurate price on it.
Termite Treatment Options
When termites have infested a home, there are many ways to get rid of them. Some are extreme, like tenting an entire structure and using fumigants to exterminate those termites. However, the cost to tent a house for termites is one of the most expensive options and is outdated because it doesn't prevent termites from returning in the future. Some are termite treatment options are targeted, like the application of termiticide to wall voids and other suspected areas where termites are feeding. Unfortunately, with that option, you risk missing one hidden area and not solving the problem. Recently, more and more pest control companies are turning to the award-winning Sentricon® System with Always Active™. Sentricon® with Always Active™ is a bait protocol that will kill termites and only termites. When this termite control system is installed around a home, it doesn't just protect it from future termite infestation but is getting rid of termite infestations as well.
There are two reasons why we love Sentricon® with Always Active™. First, this solution doesn't require drilling or pesticides. It's non-invasive and eco-friendly. But best of all, it isn't just a one-time fix. When you have Sentricon® with Always Active™ installed, you have 24 hour a day protection, 365 days a year. Termites are simple organisms that do not require sleep, so they can feed on your home non-stop. This means when looking into getting a termite treatment, your biggest question should not be how much termite treatment will cost, but rather how long it will last. Why pay thousands for a one time fix?
If you have any questions about Sentricon® with Always Active™, or you'd like a termite estimate to protect your home, reach out to American Pest. We protect homes all over the D.C., Maryland, and Virginia area from termites and other pests. Adding your property to our termite protection plan will be quick, easy, and one you won't regret!