Guide To Getting Rid Of Bed Bugs
08/30/2017
Bed bugs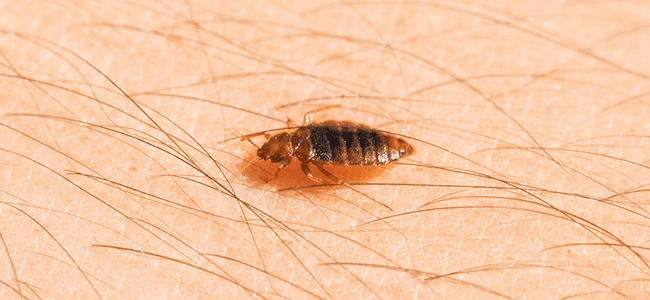 For those of us that live here in the U.S., it is hard to believe that bed bugs are anything more than the topic of a bedtime nursery rhyme, but they certainly are. While at one time they were nearly eradicated from our country, these tiny invasive pests have found a way to make the world's greatest comeback. Many believe that the success of their comeback stems from the banning of a product once used successfully to control these pests, and others say that the resurgence of bed bugs stems from increased world travel. Whatever the cause may be, the fact remains that we are faced with an ever-growing population of bed bugs here and unfortunately, it is a problem that many of us will have to deal with.
What Homes Do Bed Bugs Infest?
Bed bug infestations bring with them unprecedented stress and embarrassment because people tend to connect them with the stigma that the homes or businesses they invade are somehow dirty and unkempt, but this is simply not true. Bed bugs are not attracted to dirt or filth; they are attracted to places that offer them their favorite meal: human blood. There really is no foundation for the emotional reaction to a bed bug infestation, but it is hard to shake that centuries-old shame.
How To Get Rid Of Bed Bugs
It is sometimes hard to know where to turn when bed bugs invade. Many believe that a spray can or a powder from a box store will help solve their problems, but these typically are not able to completely eliminate your bed bug infestation. Sure, the few bed bugs that stumble into the area that you have treated may die, but these products cannot reach deep into wall voids and other hidden areas where the majority of the colony resides. The complete eradication of bed bugs requires the intervention of a trained pest control professional. These professionals know their favorite hiding spots, have the best tools to treat and remove bed bugs.
American Pest offers effective, environmentally responsible solutions to bed bug infestation for homes and businesses. Our bed bug experts can utilize bed bug heat treatments, K-9 bed bug detection services, mattress and box spring encasements, as well as conventional treatments. Our professionals have been successfully treating bed bug infestations in Maryland, D.C., and Northern Virginia since 1925. To learn more about our industry-leading bed bug solutions, contact us today.