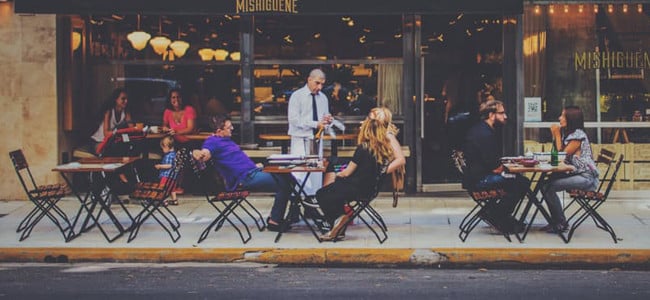 Pests pose a unique risk in the business world. They are far more than just a nuisance in your commercial setting. One pest in the wrong place or at the wrong moment can severely damage your product line and your reputation. Commercial pest control solutions from a trusted pest control expert are a necessary step that business owners must consider in order to prevent product contamination and property damage and to protect the viability of their business. Pests can spread pathogens to employees and customers, and some can even pose a risk to the structure of your commercial property. Knowing how pests can damage your business and the ways to prevent pest infestations is the best way to protect your business.
Birds
Pest birds can be a nuisance, but they can also be damaging. Bird droppings can cause terrible odors and unsightly messes on roofs and walkways. Not only will bird droppings visually affect your business, but walkways covered in droppings can also become slippery leaving both customers or employees more at risk for injury from falls. Birds are also known to fly into machinery and can cause severe damage to the machinery itself or to your product, either way the damages can be costly.
Rodents
A rodent infestation can produce unsanitary conditions when food sources are contaminated with salmonella. Rodents carry more than 30 other dangerous pathogens that they can spread through their saliva, feces, and urine. They can also transmit these diseases by scratching or biting and can even spread germs from their feet and fur as they scurry across surfaces. Rodents can also cause significant property and structural damages, due mostly to their chewing habits. Just one rodent could cause catastrophic damage by chewing on an electrical wire that sparks a fire. Likewise, rodents can chew furniture, structures, and company product, which could also prove to be costly damages.
Other Pests
Other pests that can cause problems for business owners include: flies, ants, cockroaches, termites, stink bugs, bed bugs, Indian meal moths, and many more; but any pests that leave behind droppings, dead carcasses, and shed shells or wings can scare away valuable customers and potential clients and contaminate or damage products. If you have an infestation, there is a good possibility that pests will find their way into products or into customer areas where they will be seen, damaging to your reputation.
Does Your Business Need Pest Control?
If you are in need of a professional pest control service, you can count on the experts at American Pest. It is our business to protect the people, the products, and the property of our clients that we serve in the Washington D.C., Maryland, and Northern Virginia areas. Our comprehensive ProCare program is designed specifically for commercial pest control pressures and utilizes integrated pest management protocols and safe, effective products that will eliminate common pest problems while meeting the specific guidelines set for your industry. Regardless of the type of business, we have solutions for your every pest control need.
Our goal is to provide the best solution for all of our clientele and we pride ourselves in offering superior customer service. To learn more about out industry-leading commercial pest control options or any of our other pest control solutions, give us a call today.